Air Duct Cleaning Service
Do you Need cleaning of carpets, area rugs, upholstery, tile and grout, or air ducts now?
Fill up the form to request for a quote or schedule for a free appointment. We'll get back to you as soon as possible.
Carpet Cleaning Manalapan, NJ Since 1989
Have your vents and air ducts in New Jersey professionally cleaned by calling PowerPro at 732-347-7878
When was the last time you had your air ducts cleaned? Each year, the normal home accumulates around 40 lbs of dirt, allergens and dust in its air ducts. And, each time you use your heating or air conditioning these pollutants are circulated throughout your house, aggravating respiratory ailments like asthma. That's the reason it is crucial to invest in a professional air duct cleaning services.
In PowerPro Carpet and Rug Cleaning Service, we utilize a strong HEPA-filtered vacuum to clean air ducts and vents. This vacuum flushes all traces of dirt and dust out of your air ducts, eliminating them from the home.
Have your vents and air ducts in New Jersey professionally cleaned by calling PowerPro at 732-347-7878
Air Duct CLEANING Services
OUR AIR DUCT Cleaning process
Our Home Air Duct Cleaning Process
When you hire PowerPro Carpet and Rug Cleaning Service to clean your home's ductwork, our Regional technicians will:
How Our Commercial Air Duct Cleaning Services Can Help Your Business
With our air duct cleaning procedures, we can help:
5 Reasons Why HVAC Air Duct Cleaning is important
Air quality is enormously influenced by how clean your air ducts are, whether in the workplace or house although individuals may unaware of the.
Based on how clean your air ducts are energy they have, and will impact the operation of your heating and cooling systems. It is not unusual for things like indoor pollutants, mould, mildew, airborne pollutants, viruses and germs to be harvesting inside air ducts.
This report will share with you the 5 important benefits of cleaning air ducts on a regular basis. Having a healthy and sanitary indoor environment is crucial for both homeowners and commercial buildings along with office environments.
Having air ducts professionally cleaned on a regular basis by an HVAC engineer can help to increase airflow, increases sanitation, increases the indoor air quality in addition to reducing the prices of HVAC systems and creates an inside environment much more comfortable to maintain.
Why you must have them cleaned regularly and this report will demonstrate why the reasons the 5 benefits of air duct cleaning have been highlighted below.
1. Improves Indoor Air Quality
As air is pushed through a ventilation system, it's remarkably common for mildew, mold, allergens, pollutants, and contaminants to settle along the air vents and ductwork.
Each ductwork system uses air filters but not collected and each of these contaminants can be captured by filters. This makes it vitally important to clean your air ducts.
This can help to greatly improve air quality and increase airflow, thus reducing contaminants through the ducting from damaging your surroundings.
2. Reduce Pollution & Promotes Better Health
It's easy to boost indoor health and make the air you breathe much fresher with fewer contaminants by cleaning your air ducts regularly.
In a family, there are tons of distinct pollutants like tobacco smoke, mold, radon in addition to fumes from cooking in the kitchen. The air quality can be reached by it on your house even worse; once you include the threat of spores, mould spores and dust particles.
By cleaning your air duct system you may eliminate plenty of those contaminants and promote better air quality.
3. Maintains Comfortable Temperatures
When an HVAC system is clogged up and trying to contend with contaminants, it may help determine the air ducts as well as the true performance of the heating or air cooling mechanisms.
When air ducts are cleaned, you may effectively eliminate common debris that blocks and reduces air flow. Any contamination is removed and if vents and the ducts are cleaned out, you will become noticeably better results in the HVAC system that will bring comfort to you.
You will get a lot more efficient heating, along with air conditioning and overall air flow.
4. Reduces Running Prices
When air ducts are regularly cleaned and maintained, and blockages are removed, this will make a noticeable reduction to your overall air conditioning and heating prices.
Your heating and cooling system will be consuming less electrical energy thanks to the improved airflow. Energy efficiency cans quickly grow and it may also boost the performance of HVAC units.
When your unit is functioning properly, you'll wind up spending much less money on maintenance and repair costs which are connected to the duration of the unit.
5. Reduces Repair Prices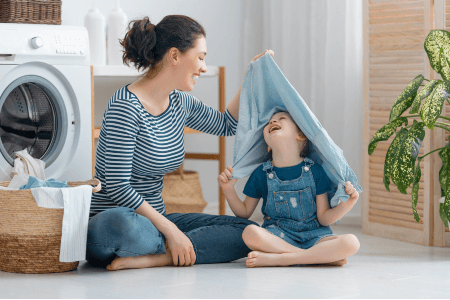 As stated earlier, when a heating or cooling system is experiencing difficulties moving air through the ducting systems, it's going to wind up working much harder than it should.
What often happens is that the desired temperatures might not be achieved and the functionality and usability of your system become limited. When the air ducts aren't cleaned, it will put additional pressure on the HVAC system that may result in wear and tear and contributes to high maintenance and repair costs as elements fail.
Getting your ducts cleaned can improve and restore the airflow through an HVAC system and will lower the pressures on the heating and cooling systems.
Enjoy the many benefits of air duct cleaning
To be able to get the most out of your commercial building or home's HVAC system, you ought to have clean, fresh air. You'll also want your temperatures have as problems as possible with your heating and air system and to function.
By having your air ducts cleaned by professionals, you may benefit from the 5 points mentioned previously.
Have your vents and air ducts in New Jersey professionally cleaned by calling PowerPro at 732-347-7878
REQUEST FOR AN APPOINTMENT
Fill up the form to request for a quote or schedule for a free appointment. We'll get back to you as soon as possible.
Why should I have my air ducts cleaned?
Air duct cleaning aids:
Reduce energy costs on your business
Reduces the potential for mold growth
Improve indoor air quality
Increase air flow and flow
Boost your commercial system performance
Extend HVAC equipment life
Here at PowerPro Air Duct Cleaning Service, we utilize the very top of the loading equipment and train the team most to acquire all of your air pollutants securely and quickly. We've got the capacity to keep you and your family healthy and safe daily. Trust us for your air duct cleaning services needs.
Have your vents and air ducts in New Jersey professionally cleaned by calling PowerPro at 732-347-7878