Carpet Cleaners Freehold NJ
Do you Need cleaning of carpets, area rugs, upholstery, tile and grout, and air ducts now?
Fill out the form to request for a quote or schedule for a free estimate, We'll get back to you as soon as possible.
Powerpro Freehold Carpet,Upholstery, and Tile and Grout Cleaning Services
Welcome To PowerPro Carpet Cleaning! Call Us Now at: 732-347-7878
As a team of experts in carpet cleaning, we understand how challenging it can be to find the right carpet cleaning service that meets your specific needs. That's why we are committed to providing you with the best carpet cleaning services in Freehold, New Jersey. Our services are tailored to your unique needs and preferences, ensuring that your carpets are thoroughly cleaned, sanitized, and restored to their original state.
Carpet cleaning is an important aspect of maintaining a clean and healthy home. Over time, carpets can accumulate dirt, dust, and allergens, which can cause health issues for you and your family. That's why we use advanced cleaning techniques and equipment to ensure that your carpets are thoroughly cleaned, eliminating any potential health risks.
Our team of experienced professionals has the knowledge and expertise to handle any type of carpet cleaning job, whether it's a residential or commercial property. We use only the best cleaning products that are safe for both your carpets and the environment. Our cleaning process is thorough and effective, leaving your carpets looking and feeling like new.
We take pride in our work, and our customers can attest to the quality of our services. We believe in providing exceptional customer service, and we will work with you to ensure that your needs are met. Our goal is to exceed your expectations and leave you completely satisfied with our services.
If you're looking for a reliable and professional carpet cleaning service in Freehold, New Jersey, look no further than us. Contact us today to schedule an appointment and experience the difference that our services can make.
graph LR
A[Carpet Cleaning] –> B(Schedule Appointment)
A –> C(Advanced Techniques)
A –> D(Quality Cleaning Products)
A –> E(Experienced Professionals)
B –> F(Satisfaction Guaranteed)
In conclusion, our carpet cleaning services in Freehold, New Jersey, are unmatched. We use advanced cleaning techniques, quality cleaning products, and experienced professionals to ensure that your carpets are thoroughly cleaned, sanitized, and restored to their original state. We take pride in our work and are committed to providing exceptional customer service. Contact us today to schedule an appointment and experience the difference that our services can make.
PowerPro Carpet and Upholstery Cleaning is Different:
If you detest returning back to a home with discolored, worn-out carpets PowerPro Carpet Cleaners Freehold may be able help.
This unique process that PowerPro carpet cleaning of NJ in Freehold carpet steam cleaners give you deep and effective solutions for getting rid of the toughest stains. Your carpets and your home will be pristine after one afternoon.
For our cleanings, we made use of cutting-edge technology in order to get rid of dust and filth. To remove dirt and dust from the fibers, first use an solution booster. The dirt is captured by the encapsulator and reformed into small crystals. Then, our cleaner scrubs the carpet's fibres and extracts the dust,deep soil and grime. Your carpets will look clean after PowerPro Carpet Cleaning of NJ is done cleaning them, you'll be amazed.
The 5% liquid used in steam cleansing is utilized in our unique method, which is extraordinarily low in moisture. This significantly cuts down drying times so instead of taking up to 30 hours steam cleaning carpets will dry just one or two hours after the cleaning. Then you can go back to your normal routine without having to worry about messy socks or the risk of misplacing furniture.
Stains on furniture that are upholstered can be cleaned up by our staff. Book an appointment with our team to wash the sofa so that we are able to eliminate dirt and stains your loved sofa or your chair leaving it soft and new.
Simply click on our easy online scheduling tool to quickly set an appointment with Freehold carpet cleaning". Have a query? Contact our knowledgeable Scheduling Center now to answer questions or be on our schedule! Eliminate the dirty floors and then enjoy your home again! Hire Powerpro Carpet Cleaning of NJ
You Will Get The The Most Thorough Carpet Cleaning in Freehold You've Ever Seen!
Carpet Cleaning Services Same Day in New Jersey - Call Us Now At 732-347-7878
Our carpet cleaning services include:
Same Day Cleaning Services available in most cases
Upholstery Cleaning Services
Services for Wool Rug Cleaning
Carpet Repair Services
Carpet re-stretching
Mold and Mildew Removal
Shampoo and deep cleaning
And Much More, Call Us Now at 732-347-7878
Freehold upholstery cleaners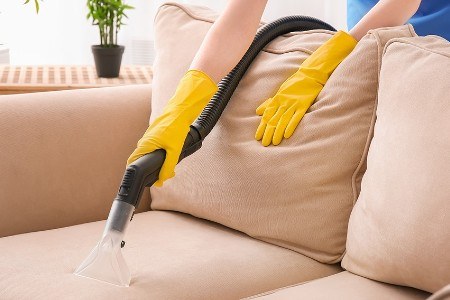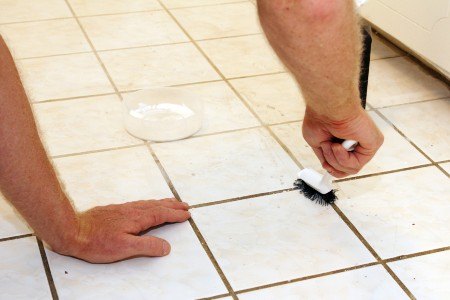 We are happy to answer any questions about our company and our services.
Whatever your carpet cleaning, upholstery cleaning, carpet re-stretching or carpet repair needs, we can provide it to you at affordable prices.
Your satisfaction is guaranteed - call us at 732-347-7878 to get started
Quality -: : We promise to do the job right the very first time, leaving nothing out. Our staff will go above and beyond for you!
Pricing: We will not raise the price if you are already a client.We are known for our cleaning services being the most affordable in the region. Each client has a written contract that covers price.The price you pay for a service will remain the same regardless of how many times it is used.Another part of our Pricing Promise – To remain the most competitive force our there.We will meet or beat the price of any PowerPro Carpet Cleaning or House Cleaning out there!
Dependability -:
We respect your busy schedule.We guarantee that we will be there on time and will complete the job promptly with our dependability protection.
air duct cleaning service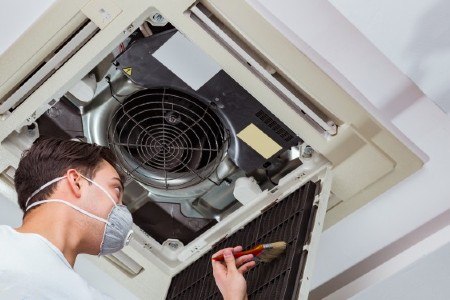 You Will Get The The Most Thorough Carpet Cleaning in Freehold NJ You've Ever Seen!
Looking for professional carpet cleaning, upholstery cleaning, or tile and grout cleaning services in New Jersey? Look no further than PowerPro Carpet Cleaning! Our experienced team provides top-notch services to customers in Freehold, Manalapan, Morganville, Robertsville, Marlboro, Colts Neck, Holmdel, Englishtown, Farmingdale, Montrose, Lincroft, Tinton Falls, Shrewsbury, Atlantic Highlands, Rumson, Long Branch, Port Monmouth, Hazlet, Navesink, Leonardo, Little Silver, and Middletown.
When it comes to keeping your carpets, upholstery, and tile and grout looking their best, you need a team of professionals who know what they're doing. At PowerPro Carpet Cleaning, we have the skills, knowledge, and experience to tackle even the toughest cleaning jobs, leaving your floors and furniture looking and smelling fresh and clean.
Our carpet cleaning services use state-of-the-art equipment and powerful cleaning solutions to remove dirt, grime, and stains from your carpets, leaving them looking like new again. Whether you need a quick touch-up or a deep cleaning, we've got you covered.
We also specialize in upholstery cleaning, using gentle yet effective methods to remove dirt, stains, and odors from your furniture. From sofas and loveseats to chairs and ottomans, we can restore your furniture to its original beauty and freshness.
And when it comes to tile and grout cleaning, we're the experts you can count on. Our advanced cleaning methods remove even the toughest grime and stains from your tile and grout, leaving your floors looking shiny and new.
At PowerPro Carpet Cleaning, we're committed to providing the highest level of customer service and satisfaction. We take pride in our work and go above and beyond to ensure that our customers are happy with the results.
So if you're looking for professional carpet cleaning, upholstery cleaning, or tile and grout cleaning services in New Jersey, look no further than PowerPro Carpet Cleaning. Contact us today to schedule your appointment and experience the difference for yourself!
PowerPro Carpet Cleaning can be reached at 732-347 7878 for a free estimate and to discuss our same-day carpet cleaners in New Jersey.
PowerPro Carpet and Rug Cleaning Service has been providing outstanding customer service for more than 30 years in New Jersey.
Our technicians are polite, uniformed and trained to provide all of our services in accordance with the Inspection Institution of Cleaning and Restoration standards.
Our family-owned business takes great pride in its excellent reputation on the internet.
We are fully insured and take full responsibility for our work. Each job is supervised by the owner.
PowerPro Floor Cleaning has the expertise to clean carpet, upholstery and tile floors. We also offer water damage services.
area rug cleaning service Freehold
PowerPro Carpet Cleaners Freehold NJ
PowerPro Carpet Cleaning is an Freehold NJ company that provides outstanding service to its customers in NJ, NYC, and Eastern PA since 1989.We are available 24/7 and can respond immediately to any emergency calls.PowerPro Floor, Rug Carpet Cleaning is here for you. We will work with you until your satisfaction.
We strive to maintain a healthy living standard for our customers by providing them with the healthiest cleaning methods available on the market.Trust has been earned through ethical business practices and a small team of well-trained technicians.As a small family owned company, we guarantee that you'll see the same faces in your home at each appointment, this is almost unheard of with our larger competitors.PowerPro Cleaning's technicians are fully qualified to perform cleaning services that conform to IICRC guidelines. They work efficiently and quickly to ensure the job is done correctly the first time.
A countless number of households and businesses in New Jersey have used our services to handle the most difficult of cleaning jobs.Carpeting is among the more popular flooring materials found in New Jersey homes, and there are several good reasons for this.Carpeting is a soft, fibrous flooring material that is comfortable to walk on. It also adds color and texture to the home.
Carpeting also mutes the sounds of the home and makes the house warmer than hard floor surfaces in winter.PowerPro Rug & Carpet Cleaning can take care of all your carpet cleaning needs.Steam cleaning uses hot, water-based steam to loosen dirt from carpet fibers.The steam cleaning machines heat water to a higher temperature than what retail machines can handle.
This is why you will get better results than you could on your own.The hot water and organic cleaning fluid combine in the machine, which applies it to the carpet.The machine also moves the carpet fibers, loosening any trapped particles.
To remove all soap residue and dirt, we rinse the carpet with water.The machine then extracts all remaining soil and water. This leaves carpets clean, odor-free, and fresh.It is crucial to rinse your carpet and extract any remaining soil and water. This will ensure that no dirt or grime remains in your carpet.
Our home is home to many allergens including mildew, molds, and other pollens.The allergies can also be caused when pets are present in the house.A professional anti-microbial cleaner may be recommended if you suffer from allergies, or for peace of mind.This specialized cleaning follows a standard cleaning. It prevents molds mildew, yeast, and other harmful bacteria from building up for a longer-lasting and superior cleaning.
Call us to clean your carpets. 1-732-347-7878
The best Carpet Cleaners in East Freehold, West Freehold, Orchard Estates, Burlington Heights, Stonehurst East, Stonehurst West, Jerseyville, Monmouth Heights at Manalapan, Adelphia, Tennent, Millhurst, Lafayette Mills, Montrose, Ardena, Wyckoff Mills, Bergerville, Marlboro, Oakland Mills, Taylors Mills, Gordons Corner, Bucks Mill, Ardmore Estates, Elton, Yorketown, Shacks Corner, Claytons Corner, Herberts Corner, Monmouth Heights at Marlboro, Whittier Oaks, Georgia, Englishtown, Fort Plains, Carrs Corner, Bradevelt, Smithburg, Clarks Mills, Colts Neck, Vanderburg, Bairdsville, Robertsville, Hillsdale, West Farms, Wickatunk, Siloam, Manalapan, Mounts Mills, Tracy, Freewood Acres, Sweetman, Charleston Springs, Smocks Corners, Farmingdale, Middlesex Downs, Ely, Matthews, Pleasant Valley Crossroads, Winston Park, Moerls Corner, Scobeyville, Vista Center, Land of Pines, Earle, Howell, Oak Glen, Holmdel, Bergen Mills, Salem Hill, Matchaponix, Collingwood Park, Edgewood Park, Redshaw Corner, Lake Club, Gravel Hill, Phalanx, Morganville, Jacksons Mills, Candlewood, Hyson, Oakwood, Hoffman, Texas, Cooks Mills, Southard, Maxim, Reevytown, Bennetts Mills, Squankum, Perrineville, Maryland, Lower Squankum, Everett, Shore Road Estates, Lincroft, Henningers Mill, Macedonia, Carmerville, Wileys Corners, Brunswick Gardens, Jamesburg Gardens, Tinton Falls, Crawford Corners, Brownville, Concordia, Sayerwood South, Strathmore, Carrs Tavern, Browntown, Cottrell Corners, Spotswood Manor, Freneau, Holmeson, Union Valley, Clarksburg, Fair Play, Whittingham, Half Acre, Burkesville, Leesville, Wayside, Green Grove, Allaire, Applegarth, Clearbrook Park, West Shrewsbury, Outcalt, Hamilton Monmouth, Francis Mills, Jamesburg, Larrabees, Elys Corner, Van Hiseville, Clearbrook, Roosevelt, Matawan, Cold Indian Springs, South Old Bridge, Coventry Square, Spotswood, Holmansville, Wyckoffs Mills, Prospect Plains, Helmetta, Morrell Corners, Southwind Mobile Home Park, Robinsville, Red Hill, Cheesequake, Glendola, Morristown Middlesex, Twin Rivers, East Spotswood, Stone Tavern, Remsen Mill, Lakewood, Hazlet, Old Bridge, Rossmoor, Saint Vladimirs, Ramtown, Cranbury Station, Jamesburg Park, Eatontown, Mechanicsville, Woodmere, Gillilandtown, Greenville, Dogs Corners, Cassville, Etra, Allenwood, Centerville, Cliffwood, Wertheins Corner, Algers Mills, Red Valley, Middletown, Runyon, New Bedford, Red Bank, Keyport, Hendrickson Corners, Parkway Pines, Shark River Hills, North Centerville, Cliffwood Beach, Town Brook, Baileys Corner, West Deal, West Grove, Little Silver, South Lakewood, Cooleys Corner, Hightstown, Van Marters Corner, Cranbury, Wanamassa, Whitesville, Lanes Mills, Madison Park, Herbertsville  New Jersey
REQUEST FOR AN APPOINTMENT FOR CARPET CLEANING IN Freehold NJ
Fill out the form to request for a quote or schedule for a free appointment. We'll get back to you as soon as possible.
John Doe
@John
For a pretty good price, I was able to have my entire house cleaned. My carpets looked fantastic after already being cleaned, and the price was amazing as well. I would advise everyone to have their carpets cleaned.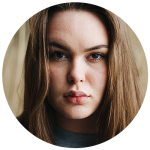 Mila Kunis
@Mila
Power Pro Carpet Cleaning is the greatest; I've been using them for a while. They work quickly and effectively and always leave my carpets looking brand new. To anyone in need of rug cleaning services, I would suggest them.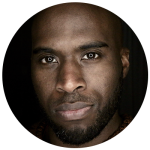 Adam Sendler
@Adam
We called Power Pro Carpet Cleaning Service to clean our leather couch and they did an excellent job! The couch looks new again and we are very happy with the results.