Do you Need cleaning of carpets, area rugs, upholstery, tile and grout, or air ducts now?
Fill up the form to request for a quote or schedule for a free appointment. We'll get back to you as soon as possible.
Carpet Cleaning Manalapan, NJ Since 1989
Have your vents and air ducts in New Jersey professionally cleaned by calling PowerPro at 732-347-7878
Cleaning Air Ducts is very important to do every 2-3 years, People may not know this because the inside of the ducts are not seen so they are not thought of, Out of site, out of mind right? NO! and No News Is Good News does definitely not apply here.
There was a general understanding that unclean ventilation systems may disperse airborne infections in the office including flu and the common cold, leading to increases in the sickness days taken in offices and homes.
In PowerPro Air Duct Cleaning Service, we utilize the most advanced methods of cleaning and sanitizing of your ventilation systems. Our experienced surveyors use the readings to collaborate and diagnose the most cost effective and least disruptive method of cleaning your ventilation systems.
Have your vents and air ducts in New Jersey professionally cleaned by calling PowerPro at 732-347-7878

Air Conditioning and Vent Cleaners in NJ, We clean air ducts and Vents in New Jersey, Service area is Central New Jersey, Northern NJ and Southern NJ
Air Duct AND vENT CLEANING Services
Are you having regular bouts of coughing and sneezing? It might be in the allergens trapped in your air ducts and vents.
PowerPro Carpet and Rug Cleaning Service provides home and commercial air duct cleaning, and can additionally handle industrial or nationwide ventilation systems. We are going to collect all contaminants outside the assumptions and transport them away from the property so you can breathe clean fresh air after more !
Expert AIR DUCT and vent Cleaning process
Air conditioning and ventilation systems on your houses and companies are known to be breeding grounds for contamination for example molds, fungi, and bacteria. Cleaning them on a timely basis can enhance the level of your air ducts tremendously.
Cleaning dryer vents and HVAC ducts are typical procedures for our specialist providers. Get in touch with us to find out more.
Cleaning Out Allergens From The Air Ducts and Vents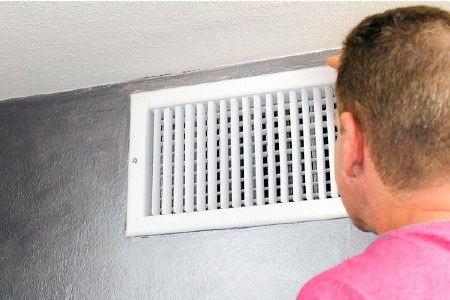 According to the EPA, the air inside your home can be up to 2-5 times more polluted than outside atmosphere. Working with a professional cleaning contractor will guarantee your air ducts and vents are in pristine condition.
Clean vents and air ducts be likely to keep that the dust and allergens under management, making it a healthy and hygienic place for you and your family to unwind and relax.
Trustworthy Workmanship & Warranted Outcomes
PowerPro Carpet and Rug Cleaning Service Is a licensed, bonded, and insured local company with a long history of satisfied customers . Contact us to get a free quote and ask about the guarantee covering our specialist works.
Air Vent Cleaning Benefits
How To Clean Air Vents In Your Home
One of the best strategies to guarantee that the atmosphere in your house is clean is to wash your air vents. The air ducts in your house include countless particles of dust, hair, dirt, pollen, spider webs and other allergens. Cleaning your air vents will even assist you save money on heating and air conditioning.
Read the hints listed below and learn about strategies to clean the air vents on your property.
Here Is Everything You Need
Heavy duty vacuum
Screwdriver
Broom
Cleaning Brush
Here Is What To Do
Turn off the power on the heating and air conditioning system.
Unscrew the air duct covers or grilles in the walls. Use your brush to clean the grates thoroughly. If they are very dusty and filthy, you maximum want to use soap and water to make them glow.
Vacuum the ducts as much as you can. Consider renting a heavy duty vacuum for this function. The average household vacuum is not strong sufficient to wash profound in the crevices of the ducts. Be certain the vacuum you rent included a long hose to reach deep into the ducts. This is vital, since there could be mold and mildew growing in the air ducts. If you need the ducts to be cleaned more thoroughly, consider hiring a professional to perform the occupation.
Clean the grilles on your ceiling. Should you can't reach them using the nozzle or vacuum, use a broom to assaults the dust. Bear in mind which should you have not cleaned them for quite a long period, you may wish to protect yourself from all of this dust and debris which will fall down by wearing a dust mask.
REQUEST FOR AN APPOINTMENT
Fill up the form to request for a quote or schedule for a free appointment. We'll get back to you as soon as possible.
Call PowerPro Carpet and Rug Cleaning Service for Air Vent Cleaning in Manalapan Township, New jersey
How can your home reap the benefits of air vent cleaning? To find out, call PowerPro Carpet and Rug Cleaning Service!