Professional Carpet Cleaning Manalapan NJ 07726
Do you Need cleaning of carpets, area rugs, upholstery, tile and grout, or air ducts now?
Fill up the form to request for a quote or schedule for a free appointment. We'll get back to you as soon as possible.
Carpet Cleaning Manalapan NJ Since 1989
WELCOME TO POWERPRO CARPET CLEANING! - FOR INSTANT HELP AND SAME DAY SERVICE, CALL US NOW AT: 732-347-7878
If you're looking for cleaning your carpet at Manalapan Township, NJ, there's one name that you need to know and that's PowerPro Carpet and Rug Cleaning Service. We'll keep your carpet looking its top throughout the year by using regular cleaning products. 
Our highly trained technicians will leave your carpet looking stunning as it has ever. Carpets can have huge faith in how customers, customers and guests will perceive your home. We must clean your floor today! There's no way to stop the rug from getting filthy. However, cleaning them regularly is within reach. 
We'll remove the dirt, dust and grime of daily living from the most populated areas of the floor. 
Call us now to get the top-quality commercial and residential carpet cleaning services you need at an affordable price. If we are unable to immediately respond to your call, we will respond as quickly as we can. Services are set up within 48 hours from your phone call.
You Will Get The The Most Thorough Carpet Cleaning in Manalapan You've Ever Seen!
Our carpet cleaning customers from New Jersey can choose from various eco-friendly carpet cleaning services. In terms of the cleaning of carpets, what do you anticipate from us?
Our primary aim is to meet every one of our client's expectations by providing top service and eliminating the anxiety and stress associated when hiring a new carpet cleaning service. This is why we only offer one kind of service for cleaning for our customers: deep and thorough carpet cleaning!
If you'd like to get a price or a proposal, use our Instant Quote form or contact us to arrange an assessment of your carpet and proposal.
Same Day Carpet Cleaning Services in New Jersey - Call Us Now at 732-347-7878
Carpet cleaning services include:
In most cases, same-day cleaning services are available
Dry Carpet Cleaning Services
Upholstery Cleaning Services
Services for Wool Rug Cleaning
Carpet Repair Services
Carpet re-stretching
Pet Odor Removal
Pet Stain Removal
Mold and Mildew Removal
Shampoo and Deep Cleaning
And Much More, Call Us Now at 732-347-7878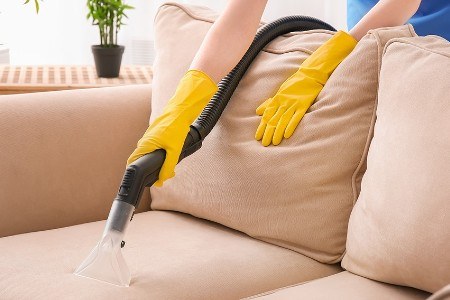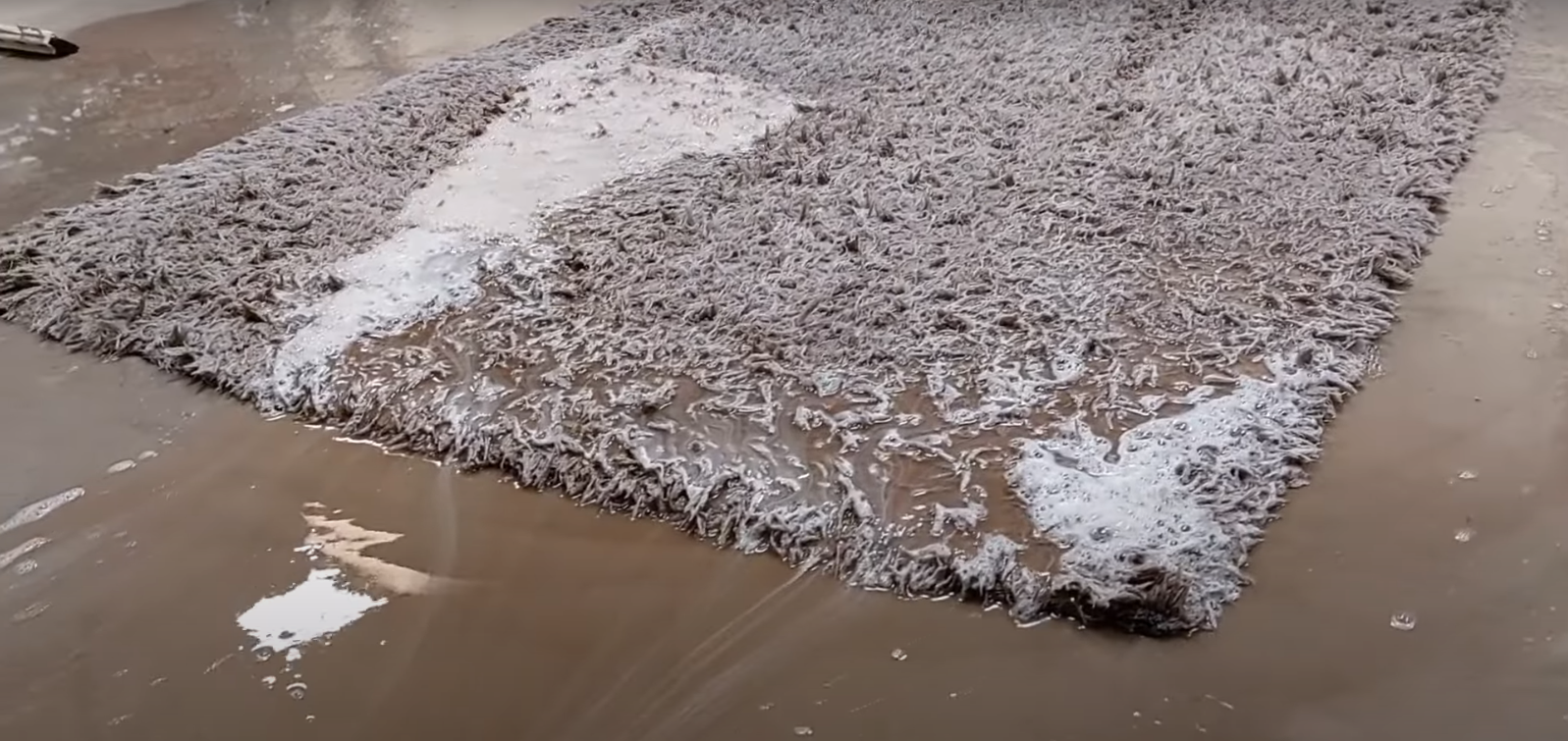 Questions you may have regarding our business and services, or about our employees are always welcome for answers by our knowledgeable staff.
No matter what your needs for carpet maintenance or upholstery cleaning, carpet stretching or carpet repair needs are, we will be able to assist you at an affordable cost.
Your Satisfaction is 100% Guaranteed - Call Us Now at 732-347-7878
Quality -: : We guarantee to complete the job correctly the first time. Our staff will always meet your expectations and go the extra mile!
Pricing: Once we lock you in as a client, we will never raise the price, no matter what.We offer the best cleaning services in the area. Every client has an unspoken agreement with us regarding price.For that service, what you pay first time will not change.Our Pricing Promise also includes the promise to remain the most competitive force out there.We will beat or match any PowerPro Carpet Cleaning or Home Cleaning price.
Dependability:
We understand that you have a busy schedule and will respect it.Our dependability protection ensures that we will always arrive on time and get the job done quickly.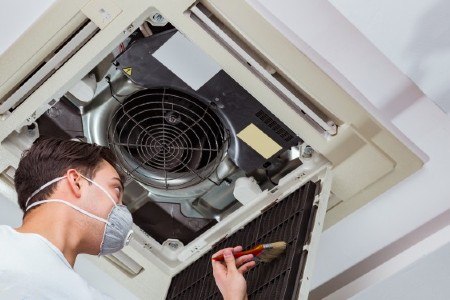 You Will Get The The Most Thorough Carpet Cleaning in Manalapan You've Ever Seen!
Call PowerPro Carpet Cleaning at 732-347-7878 today to schedule an appointment, request a free estimate, or for more information about our same-day carpet cleaning services in New Jersey
PowerPro Carpet and Rug Cleaning Service has been providing outstanding customer service for more than 30 years in New Jersey.
All of our technicians are uniformed and polite and can perform all of the services according to Inspection Institution of Cleaning and Restoration standards.
We are a family-owned company and take pride in our outstanding reputation, which is easily found online.
We are fully insured and take full responsibility for our work. Each job is supervised by the owner.
PowerPro Floor Cleaning is available to assist you in any way that you need, whether it be cleaning carpets, upholstery, or tile and grout floors.
ABOUT PowerPro Carpet Cleaners
PowerPro Carpet Cleaning NJ is a NJ-based company that has been providing outstanding customer service in NJ,NYC, Eastern PA since 1989.We can respond to emergency calls 24 hours a day.PowerPro Floor, Rug Carpet Cleaning is here for you. We will work with you until your satisfaction.
We are committed to maintaining a healthy living standard by offering our customers the most effective cleaning methods on the market.Our small and well-trained technician team has earned our customers' trust. We are committed to ethical business practices.We are a family owned business and guarantee that you will see the same faces every time you visit your home. This is almost impossible with larger competitors.PowerPro Cleaning service technician are fully trained to complete cleaning services in accordance to IICRC set standards. They can work efficiently and get the job done right, the first time.
Numerous New Jersey homes and businesses have used PowerPro Cleaning to take on the most difficult of cleaning projects.New Jersey carpeting is a popular choice for flooring. There are several reasons for this.It is a soft and fibrous material that is easy to walk on and adds color and softness to your home.
Many people love the fact that carpeting mutes noises and keeps the home warmer than hard floors in winter.PowerPro Rug & Carpet Cleaning can take care of all your carpet cleaning needs.Steam cleaning uses hotwater to remove the dirt and grime trapped in your carpet fibers.Our steam cleaners heat the water to a higher temperature that retail machines.
That's one of the reasons are results are so much better than you can achieve on your own.The hot water and organic cleaning fluid combine in the machine, which applies it to the carpet.The machine also moves the carpet fibers, loosening any trapped particles.
The carpet is then rinsed with clean water to remove any soap residue and dirt.The machine then extracts the remaining soil and water, leaving your carpets fresh, clean and odor free.It is crucial to rinse your carpet and extract any remaining soil and water. This will ensure that no dirt or grime remains in your carpet.
There are many allergens present in our home including mildew, molds, as well as a variety pollens.Allergies could also be caused if pets are in the home.If you or a member of your family suffers from allergies–or even just for extra peace of mind–consider an anti-microbial cleaning.This specialized cleaning occurs after a standard cleaning, and it inhibits molds, mildew, yeast and other harmful organisms for a superior, long lasting clean.
Call us to clean and sanitize all your carpets, rugs, upholstery and drapes. 1-732-347-7878
The best Carpet Cleaners in Bairdsville, Bergen Mills, Middlesex Downs, Carrs Corner, Sweetman, Millhurst, Perrineville, Oakland Mills, Gravel Hill, Tracy, Englishtown, Tennent, Ely, Fair Play, Elton, Taylors Mills, Smithburg, Charleston Springs, Hoffman, Applegarth, Union Valley, Elys Corner, Concordia, Yorketown, Clarks Mills, Roosevelt, Wyckoffs Mills, Twin Rivers, Mounts Mills, West Freehold, Clearbrook Park, Stonehurst West, Half Acre, Clarksburg, Clearbrook, Siloam, Robinsville, Whittingham, Matchaponix, Etra, Cranbury Station, Lafayette Mills, Stonehurst East, Whittier Oaks, Jamesburg Gardens, Prospect Plains, Carrs Tavern, Monmouth Heights at Manalapan, Stone Tavern, Gordons Corner, Holmeson, Freehold, Hightstown, Burkesville, Rossmoor, Jamesburg, Cooleys Corner, Shore Road Estates, Redshaw Corner, Texas, Maryland, Eilers Corner, Cranbury, Claytons Corner, Georgia, East Windsor, Red Valley, East Freehold, Adelphia, Vista Center, Wrightsville, Bergerville, Orchard Estates, Sharon, Moerls Corner, Wyckoff Mills, Outcalt, Spotswood Manor, Robertsville, Helmetta, Jacksons Mills, Francis Mills, Burlington Heights, Hickory Corner, Leesville, Shrewsbury, Herberts Corner, Jamesburg Park, Marlboro, Imlaystown, Jerseyville, New Sharon, Locust Corner, Fort Plains, Carsons Mills, Emleys Hill, Ardena, Spotswood, Monmouth Heights at Marlboro, Nelsonville, Ardmore Estates, Montrose, Prospertown, Brunswick Gardens, Gillilandtown, Bradevelt, Windsor, Saint Vladimirs, Pullentown, Dayton, Matthews, Wickatunk, New Canton, Princeton Meadows, Freewood Acres, Pages Corner, Sayerwood South, Edgewood Park, Golf View Manor, Van Hiseville, Hyson, Cassville, Bucks Mill, Hillsdale, South Old Bridge, Winston Park, East Spotswood, Shacks Corner, Cream Ridge, Oakwood, Smocks Corners, Fresh Ponds, Polhemustown, Meadows Terrace, Bennetts Mills, Lake Club, Old Bridge, Browntown, Midwood, Land of Pines, West Farms, Brownville, Allentown, Cottrell Corners, Morganville, Homes Mills, Paulas Corners, Princeton Ivy East, Cottageville, Holmansville, Monmouth Junction, Vanderburg, Dunhams Corners, Edinburg, Dutch Neck, Kirbys Mills, Old Mill Farms, Woodair Estates, Plainsboro Center, Edinburg Park, Princeton Estates, Howell, Southwind Mobile Home Park, Salem Hill, East Brunswick, Schalks, Hillside Terrace, Colts Neck, Deans, Grovers Mill, Fairview Knolls, Plainsboro, Brookview, Archers Corner, Oak Glen, Walnford, Newton Heights, Candlewood, Henningers Mill, Robbinsville, Hornerstown, West Windsor, Sherbrook Estates, Southard, Pleasant Valley Crossroads, Patricks Corners, South Brunswick Terrace, Spring Mill, Woodmere, Orchard Heights, Herberts, Black Horse, Tanners Corners, Princeton Junction, Runyon, Holmdel, Farmingdale, Farrington Lake Heights, Post Corner, Cheesequake, Freneau, South River, Heathcote, Ellisdale, Extonville, Maxim, Colliers Mills, Red Lion, Maple Meade, Strathmore, Scobeyville, Gillespie, Earle, Washington Heights, Penns Neck, Hamilton Square, Morristown Middlesex, Haines Corner, Matawan, MacArthur Manor, Crawford Corners, Arneytown, Collingwood Park, Little Rocky Hill, Woodruff, North Brunswick Township, Sayreville, Kingston, Madison Park, Phalanx, Briar Manor, Squankum, Kendall Park, North Brunswick, Adams, Lower Squankum, Coventry Square, Archertown, Larrabees, Ernston, Laurel Park, Parlin, Lakewood, Franklin Park, Golden Crest, Whitesville, Legler, Mercerville-Hamilton Square, Everett, Sayreville Junction, Berdines Corners, Cliffwood, Lawrence Brook Manor, New Egypt, North Crosswicks, Lawrence, Cooks Mills, Sayreville Station, South Lakewood, Crosswicks, Yardville, Sixmile Run, Sayre Woods, Carmerville, Morrell Corners, Quaker Gardens, Nottingham, Princeton North, Clarksville, Princeton, Rockingham, Ten Mile Run, Yardville-Groveville, Lincroft, Hazlet, Reevytown, Mercerville, East Rocky Hill, Davisville, Port Mercer, Brindletown, Mechanicsville, Edgebrook, Groveville, Creston, Westons Mills, Rosemont, North Princeton, Morgan Heights, Allaire, Cedar Glen West, Phoenix, Laurence Harbor, Cliffwood Beach, Raritan Gardens, Feaster Park, Macedonia, Tinton Falls, The Orchards, Keyport, Morgan, Rocky Hill, Rutgers, Jacobstown, Greenville, Sunset Hill Garden, Wileys Corners, Lakeside Park, New Brunswick, Yardville Heights, Wallace Mill, Lincoln Park, Chesterfield, Greensand, South Amboy, Crossmans, Martins Landing, Ramtown, Spruce Gardens, Bakersville, Coxs Corner, Red Hill, Hutchinson Mills, Trenton Gardens, Highland Park, East Trenton Heights, Centerville, Princessville, Seven Stars, Ridgeway, Thomas J Dohany Homes, Locust Manor, Piscataway, East Franklin, Chewalla Park, Parkway Pines, White Horse, Van Marters Corner, West Shrewsbury, Green Grove, Cookstown, Wayside, Griggstown, Clyde, Hamilton Monmouth, North Centerville, Melrose, Franklin Corner, Parsonville, Chestnut Estates, Sylvan Glen, Hockamik, Lanes Mills, South Amboy Junction, Edison, Hendrickson Corners, Somerset, Bossert Estates, Leisure Knoll, Lakehurst, Mile Hollow, Union Beach, Cold Indian Springs, Haven Homes, Glendola, Middletown, Warner Village, Allenwood, Lewisville, Colonial Lake Lands, Remsen Mill, Blackwells Mills, Natco, Washington Park, Stelton, Williams, Greenbriar, Sykesville, Nixon, Lawrenceville, Lindenau, Slackwoods, Philips Mills, Lakewood Corner Estates, McGuire AFB, Bridgepoint, Middlebush, Dunns Mills, Rosedale, Lahiere, Algers Mills, Herbertsville, Town Brook, Sturwood Hamlet, Harneys Corner, Riverview Manor, Pine Acres, Georgetown, Bordentown, Eatontown, Mettler, Edgemere Estates, New Bedford, Eldridge Park, West Keansburg, Tilghmans Corner, Bonhamtown, Trenton, Red Bank, Baileys Corner, Keasbey, Perth Amboy, Leisure Village, Tiltons Corners, Dogs Corners, Harbor Terrace, Laurelton Gardens, New Monmouth, Wertheins Corner, Leisure Village West-Pine Lake Park, Winding River Village, Shark River Hills, Keansburg, Oak Hill, Pine Lake Park, Mansfield Square, Jefferson Park, Glen Cedar City, Riviera Beach, Laurelton, Osbornes Mills, Little Silver, Blawenburg, Harlingen, West Grove, Fords, North Middletown, Valentine, Wrightstown, East Keansburg, Bricktown, Heath Manor, Clara Barton, North Stelton, White Oak Bottom, West Deal, Society Hill, Hopelawn, Prospect Heights, Lake Riviera, Fieldsboro, East Millstone, Sterling Woods, Hillsborough, Raritan Manor, Millstone, Wanamassa, Fort Dix, Braeburn Heights, Mount Rose, Chapel Hill, Ukrainian Village, Port Monmouth, Blansingburg, Randolphville, Cedar Bridge Manor, New Durham, Neptune City, Metuchen, Cedar Bridge, Arrowhead Village, William Dunlap Homes, Robinvale, Leisure Village East, Bradley Park, Weber Park, West Belmar, Belford, Pleasant Plains, Oakhurst, John J Delaney Homes, Cedarwood Park, West Long Branch, Little Silver Point, Belle Mead, Interlaken, Manasquan Park, Fair Haven, Skillman, Oakhurst Manor, Barber, Villa Park, Holiday City, Hanover Furnace, West Allenhurst, Dutchtown, South Belmar, Mansfield, Ewingville, Stoutsburg, Asbury Park, Glendale, Manasquan, Deal Park, Franklin Center, Maurer, Pleasantview, Belmar, Hillcrest, Oceanport, Bamberry Estates, Green Curve Heights, Lake Como, Avon-by-the-Sea, Elberon Park, Bradley Beach, Spring Lake Heights, Newtown, Pointville, Brielle, Spring Lake, Parkway Village, West Osbornsville, Menlo Park Terrace, Leonardo, Greenwood Manor, Ocean Grove, Port-au-Peck, Deal, Fairview, Hamilton, Fieldville, Plainville, Allenhurst, Loch Arbour, Summit East, Sea Girt, Whiting, Baldwins Corner, West Point Pleasant, West End, Breton Woods, Cedar Glen Lakes, Hedding, Hilltop Estates, Clarks Landing, Fernwood, Possumtown, Pumptown, Holiday City-Berkeley, Sands Point, Bloomingdale, Branchport, Kinkora, Leonardville, Silverton, Elberon, Pine Ridge at Crestwood, Ewing, Keswick Grove, Boynton Beach, Wrangell Brook Park, Navesink, Columbus, Pennington, Woods Tavern, Bay Harbor Estates, Crestwood Village, Whitesbog, Osbornsville, Silverton Estates, Zarephath, Rivercrest Manor, Menlo Park, Cherry Quay, Long Branch, Metedeconk, Ferry Road Manor, Woodbridge, Sharp, Adamston, Sewaren, Locust, Point Pleasant Beach, Colonial Gardens, South Bound Brook, Atlantic Highlands, Weston, Oak Ridge Estates, Glenmoore, Jobstown, Lewistown, Suburban Park, Oceanic, Deer Chase Manor, Pine Lane, Browns Mills, North Long Branch, Woodlawn Estates, Manville  New Jersey
PowerPro Carpet and Rug Cleaning Service is very professional. 100% satisfied!
Showed up on time. Price was reasonable. The carpet looks great and dried really quickly, which is exactly what I wanted.
PowerPro Carpet and Rug Cleaning Service makes things look and smell like new again.
REQUEST FOR AN APPOINTMENT
Fill up the form to request for a quote or schedule for a free appointment. We'll get back to you as soon as possible.